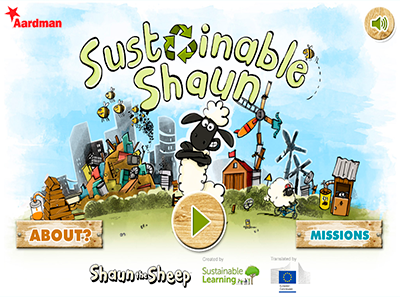 1: Taxlandia
Duration: 1 round per day
Game link: taxedu.campaign.europa.eu/taxlandia
Enjoy our educational simulation game that explains and promotes tax education! You are now in Taxlandia, a tiny European state with gorgeous mountains and clear blue lakes. A popular tourist destination when the economy was booming and a country with minimal taxes, Taxlandia faces now an unprecedented crisis. A lot of companies moved their headquarters, tourism decreased. Last year the government announced that a tax increase was planned as one measure to react to this crisis. Soon, an unofficial "tax rebellion" started.
YOU have been appointed the new Prime Minister of Taxlandia! You have to start taking decisions about taxes, to care for your citizens, to build new infrastructure and to support the continuous development of the country.
Earn high scores as you solve various quests
Save cities from natural disasters and bad investment
Restore happiness and welfare in Taxlandia
In the process, understand the tax mechanisms and the way they are collected.
1. It's translated into all 28 EU languages.
2. PLATFORMS: Android 4.3+, iOS 6+, Windows 8+ and HTML5
3. HINTS and TIPS:
I. It is not easy being a Prime Minister, that's why you will have a guide throughout the game
II. Lots of hints and explanations, an easy to understand glossary of terms that you can also use in class
III. Three levels of difficulty, age based: 9-12 year olds, 13-17 year olds, 18-25 year olds
---
2: Virtonomics
Duration: 1 round per day
Game link: Choose a game from the 3 available games: virtonomics.com
1.1.The startup game "Entrepreneur" This is a serious educational startup simulation game designed for the practical training of novice entrepreneurs and start-up managerial teams. The main purpose of this business game is to simulate a realistic market environment. As a result, an entrepreneur can create a virtual prototype of his or her future company, develop and improve managerial and entrepreneurial skills, gain experience of surviving and developing a business in a competitive environment, while making all the typical mistakes without the risk of losing real capital. Do you have an idea and the desire to start your own business? Perhaps you're already the founder of a startup, but you lack the necessary knowledge and experience? If you want to protect yourself and your company from making typical mistakes at the growth stage – you need to take a crack at "Virtonomics Entrepreneur". If you want to test certain market strategies or economic models while improving your business management skills, make sure you're doing it in a realistic startup simulator.
1.2.The management simulation game "Mafia Manager" This browser-based online strategy game with PvP features is designed for true connoisseurs of hardcore economics games involving espionage and the mafia! Feel the plethora of gaming opportunities at your fingertips. With over 200 different industries for your corporation, dozens of countries where you can create your own political party and become the governor or president, the option of owning your own secret service, and the possibility of cooperating with other players, this game is worth the investment. Not only that, but you'll gain access to a powerful PvP combat arsenal to either attack competitors or protect their interests. Form alliances, organize your mafia clan, master corporate espionage, engage in competitive wars, create a monopoly and walk on the razor's edge- you are in control.
1.3.The economics online game "Tycoon" The goal of this business simulation game is to build a globally efficient company in a difficult and competitive environment. You'll receive start-up capital and the opportunity develop your virtual company in any way you want. Get acquainted with a huge world, its vast geography, dozens of industries, hundreds of products, and thousands of competitors! The uniqueness of this business simulation lies in its versatility and the complete freedom that it offers you. You can manage stores and factories, become an agricultural or industrial magnate, and even become the governor or president of a country. Moreover, you can choose to focus on technological or scientific research, urban planning, political races or public administration. The possibilities are endless! Start a tycoon game online now!
Register for the selected game
Follow the game process: Get a ready-made, virtually diversified business and learn how to manage it effectively while ensuring profit growth Perform practical training tasks in a startup simulator while managing all the business processes of your company Analyze markets, look for opportunities, all while competing and collaborating with thousands of players Create a virtual prototype of your future business in our startup simulator; learn how to develop and scale it Test business models, hypotheses and strategies using game environment. Don't be afraid to make mistakes! AI helps in tracking your mistakes, testing your business skills and measuring your progress along the way
---
3: Sustainable Shaun
Duration: 1 round per day
Game link: sustainableshaun/game_en.htm
This game is free to play and challenges young people to build their own sustainable city by balancing five themes: food, nature, energy, transport and resources, whilst inspiring learners to think about green issues.
The Shaun the Sheep game will help teach us about how to create a cleaner, healthier, more 'sustainable' future for our cities and the planet! In the game, you must help build a new eco-friendly city for the stray animals of the Big City, making sure to keep them all happy by monitoring resources, food, energy, transport and nature issues.
Have a go at building your own city over ten days whilst the farmer is away! And, if you think you are green enough, come and have a go at Shaun's missions! Try to solve a problem by guiding Shaun and his flock and save your city. 9-12 year olds, 13-17 year olds, 18-25 year olds